CHULA VISTA, CA. – Portraits of Hollywood stars past and present—painted by world-renowned artist Don Bachardy—are hanging in the Southwestern College Art Gallery.
Bachardy, 81, who is famous for his portraits of Hollywood's elite, visited Southwestern College recently for the opening of his show "Hollywood: Paintings and Drawings." During the opening reception Sept. 10, Bachardy spoke to more than 80 audience members and answered questions about the art on display and his life as a portrait artist.
Bachardy gave insight to his struggles as a young man trying to find his passion. He enrolled at UCLA and decided to go to art school on the side. One week into art school, Bachardy resigned from UCLA to focus full time on art. He has now completed more than 10,000 portraits.
"I've never seen anything more interesting than someone's face," said Bachardy.
Bachardy paints his portraits in the studio above his house in Santa Monica, CA. There, movie stars like Jack Nicholson and Angelina Jolie, have sat for Bachardy. But he does not only paint movie stars, a portrait of Gov. Jerry Brown is hanging on the wall of the studio and in Sacramento.
When asked by an audience member if he ever did self-portraits, he responded, "in desperation," with a chuckle.
The portraits hanging in the Southwestern College Art gallery are from various times in Bachardy's life. Some are from decades ago, some are from within the past year.
"Hollywood: Paintings and Drawings" is free and open to the public through Sept. 29 at the Southwestern College Art Gallery, building 700.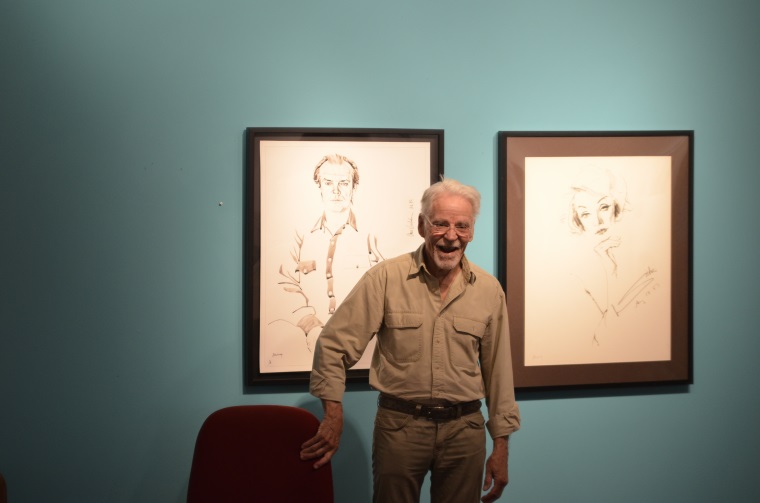 Photo: Artist Don Bachardy stands in front of his Jack Nicholson portrait and begins the question and answer session at the Southwestern College Art Gallery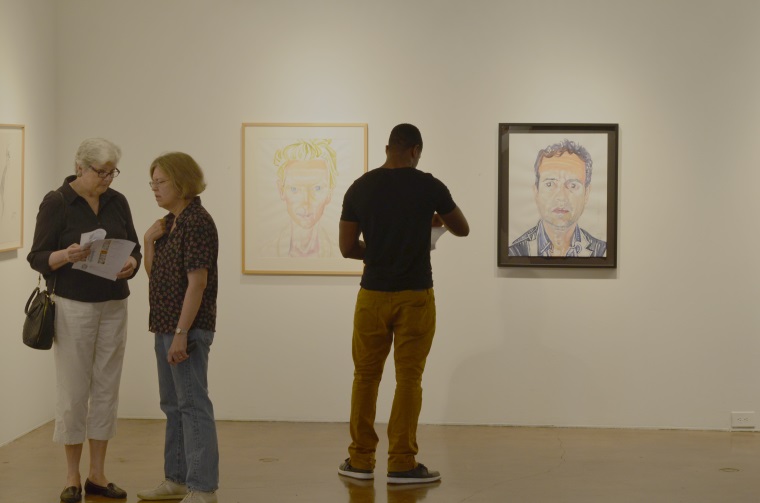 Photo: Southwestern College Art Gallery patrons glance at two portraits by artist Don Bachardy. On the left is a portrait of actress Tilda Swinton; on the right, a portrait of actor Mark Ruffalo