CHULA VISTA – Since she was four, Lara Stewart has been preparing for college.
She remembers her father, Carson, reading the U.S. Constitution and the Declaration of Independence to her and her two sisters, Carla and Edna, as they munched on the family's "much celebrated" breakfast sandwich – two grilled hamburger buns, a sausage patty, some American cheese and an egg.
"Scrape some grape, or if you're really exotic, raspberry jelly onto that sucker and you made a riotous and hungry kindergartener content," Lara wrote in a 2:42 a.m. email on May 20, two days before Southwestern College finals week began.
Kindergarten was really just a phase for the trio. They left public school to be homeschooled by their father in the 6th--to-7th grades and never set foot in a high school. Before they could drive a car they were enrolled in college.
Today the three sisters are full-time students at Southwestern, and have been since they were 13 (Edna and Lara) and 15 (Carla). Spunky, mature and with IQs that possibly surpass the bank-account totals of many of their fellow students, Carla, 17; Lara, 16; and Edna, 15, are Biotechnology majors (Edna and Lara said they also plan on double majoring in Math) and Student of Distinction Award (SODA) winners—Southwestern College's highest scholastic honor.
Originally from Bakersfield, California, the Stewart sisters became nomadic after an injury prevented Carson from continuing his work as a dentist. Before the trio moved to Mexico and settled in Chula Vista, they bounced between Bakersfield and Los Angeles, moved to Maryland, and then to Houston, Texas. The family lived where they could, sometimes without heat or electricity, the sisters said.
"At points, we kind of found our hardships comical," Lara wrote via email. "Our family is the worst kind of atheists. We don't believe in fate or destiny or any other vague concept with which we can latch all our hatred onto… I am content – although not satisfied – with the person I am today, and I believe the hardships (are what built) some of what I am."
Before the spring 2015 semester the siblings resided in Rosarito, Mexico. From there, the trio woke up before the sun rose and began their long commute by public transportation to Southwestern.
"I'll never forget waking up at three for a 6 a.m. class and being late," Edna said.
Now living stateside, the three young women no longer have to make a cross-border commute and are fully engrossed within campus culture.
Edna said the trio started college while living in Houston, Texas. She was 12. She would have started at Southwestern immediately after moving from Houston, she said, but ran into technological and legislative obstacles until she was 13. She took the opportunity to teach herself Calculus during her hiatus.
"There's (a California Law) that protects the rights of minors that says you can't make an online account if you are under 13," she said. "Southwestern College's application is online so I couldn't apply until I turned 13."
"Southwestern stumped my growth – can you please put that in (this) article?" she joked.
She and her sisters, Carla said, started taking classes at Houston Community College after unexpectedly passing the Texas GED exam.
"When we started homeschooling we didn't have the idea that we were going to test into college right away," she said. "It was more that we were wondering where we would place. We didn't know because we were working at our own pace."
Before College, the pace of public school was often an issue, Lara, who has a self-described "authority problem," said. She called herself "the guinea pig," and said she was the first to be homeschooled.
Edna said the rest of them soon followed.
"Our father (taught us)," Edna said. "He was our teacher through pre-algebra to algebra II. One day he was like 'I don't remember this. It's from 20 years ago.' So from there on we were essentially our own teacher."
The sisters still wanted to expand their horizons, they said, and college was the next step.
"I wanted to be pushed more," Lara said. "The thing about homeschooling is it's all self-driven. There are no external forces pushing you to do something quickly or to get it done by a certain date."
Southwestern College Professor of History Laura Ryan said she had Lara and Edna in her History 107 class in spring 2014 and nominated them both for the SODA. She and the class didn't immediately believe the duo when they revealed their age, she said.
After the cat was out of the bag, the two sisters became her star students, she said.
"Every time one of them would speak, the whole class would go dead silent. You could hear a pin drop," Ryan said. "Everyone was just trying to absorb their genius-ness."
When she is not captivating Southwestern College history classes, Lara works at the San Diego State University, San Diego microbial research laboratory. SDSU Biology Professor Dr. Kelly Doran, who heads the laboratory, said Lara assists with experiments and lab maintenance.
She also said Lara was an exemplary student.
"If (Lara) continues to work in the lab she may be able to contribute data that we would publish in the scientific journal within the year where she would be a co-author," Doran said. "This is exceptional for any undergrad regardless of age."
SDSU Post-Doctoral Fellow Rong Mu said he has worked in the lab with Lara for a few months. He agreed with Doran, and said he too thinks Lara will be published soon.
He said Lara was "extremely bright," "motivated," "diligent" and "shows maturity beyond her age."
"I am surprised that Lara is able to learn things quickly, master the skills within a short time and finish her job efficiently," he said. "The most important merit of Lara is that she is always thinking about what she is doing, asking questions and actively participating in trouble shooting."
As mature as they are, they still enjoy people's reactions when they learn their age, they said.
"I've gotten such a spectrum of responses," Edna said. "I've gotten nonchalant – like I don't really care. I've gotten complete star-struck. Someone nearly cried. Some people want to take pictures with us. There was this guy who had a son who was around 14 and I was 14 at the time…"
"His immediate response (to Edna) was 'you should date my son,'" Carla interjected.
"It was almost a second after I told him my age!" Edna continued.
Unfortunately for the anonymous father and his son, the trio is more at home with Generation X than Y.
Ryan said the girls lack a sense of entitlement that, in her opinion, often festers among other members of their generation. The maturity was perhaps cultivated by hardship, she said.
"They are a role model not because they are young and they are always going above and beyond," Ryan said. "Whatever someone else has going on in the class – maybe they have been homeless for a while, maybe they have been this or that – they (the sisters) have been all of the above and they are still super stars. They don't have a sense of 'you owe me in this world.'"
Not going to high school in San Diego County stifled their access to "young children," Lara said. Carla, whose best friend is 30, said there would not be a connection anyway.
"Even 20 year olds here, I don't identify with them at all," Carla said.
Edna agreed.
"It's kind of arrogant to say they are beneath us mentally or that they are immature," she said. "Not that they are beneath me – they are special and are going to grow up to be great adults."
High school would have been a "waste of time" for them, Ryan said. They would not have felt challenged by public school nor the students within a high school, she said, so college was the perfect fit.
Lara said she would not change the trajectory her life has taken and does not feel like the accelerated pace has robbed her of any noteworthy experiences.
"Honestly, I don't believe I missed out on very much," Lara said. This method seems to be much more efficient and fun anyway, so I don't look at all the could-have-beens."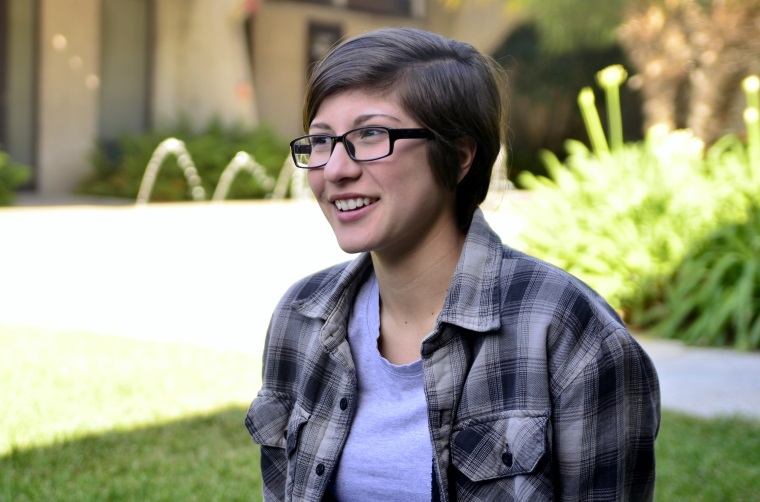 Carla, 17, biotechnology, recently switcher her major from dentistry. She is a Phi Theta Kappa member and a volunteer at the Living Coast Discovery Center. She has "no time for which does not ignite her soul," her sister, Lara, says.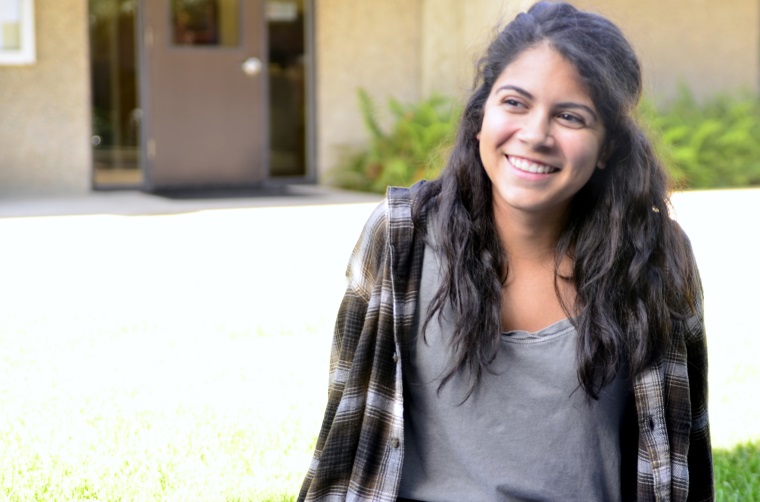 Edna, 15, biotechnology and math, is the president of the Global Studies Club at Southwestern College, a MESA tutor and received a GED at 12. She is witty and extremely motivated, her sister, Lara, says. Professor of History Laura Ryan says Edna is patient and could be a professor someday. She is also better than you at math.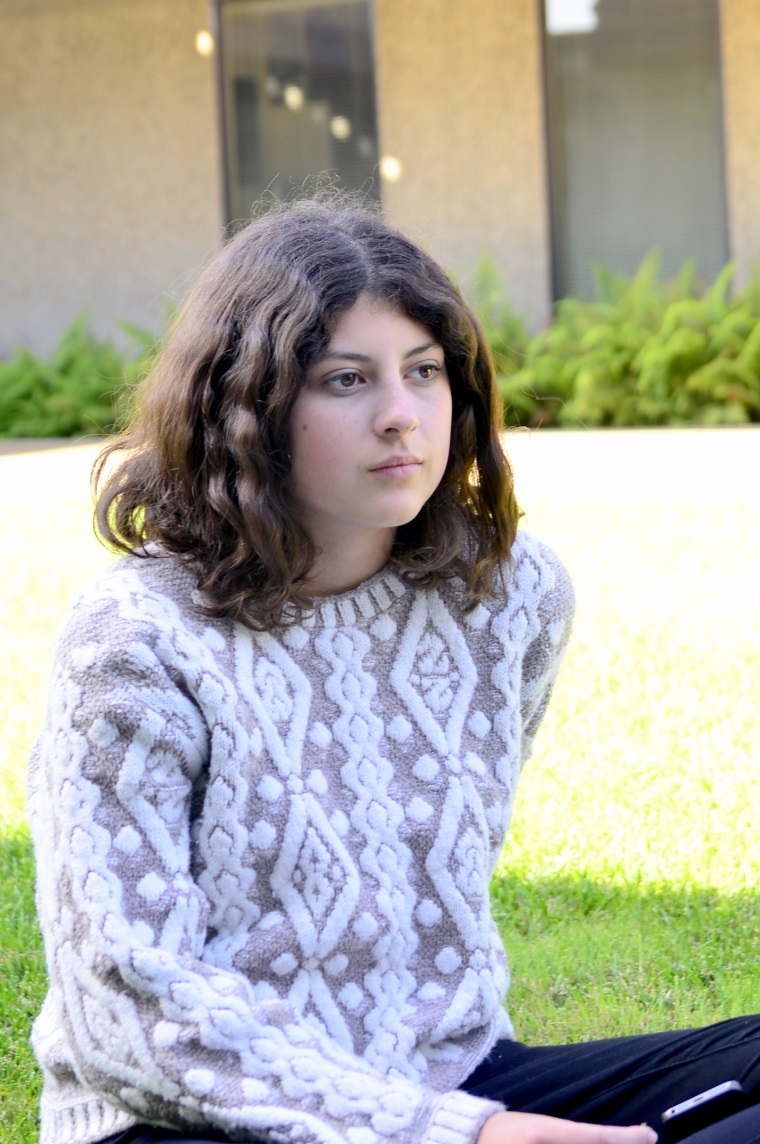 Lara, 16, biotechnology and math, works as a scientific researcher at SDSU and says she will be published in a peer-review journal by next year. Professor Laura Ryan says Lara is less patient than her sister, Edna, and is never following the beaten path, a trait useful in research.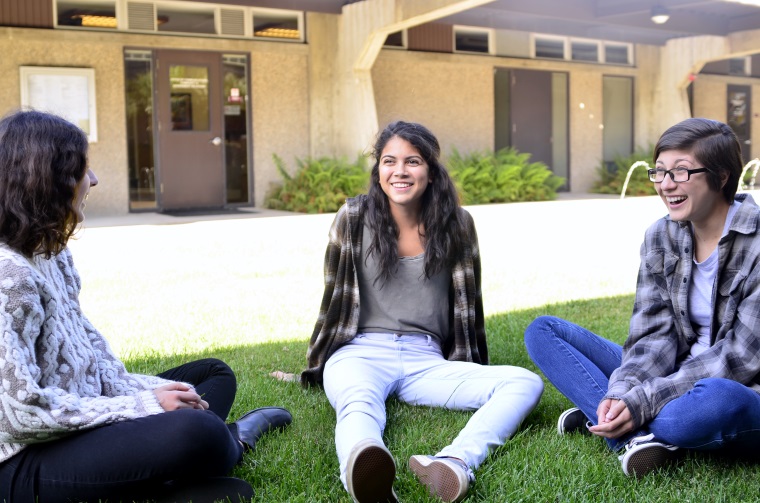 L-R: Lara, 16, Edna, 15 and Carla, 17 relax between classes.