CHULA VISTA – Notwithstanding a (literal) sea of obstacles that could have drowned its completion, Southwestern College's DeVore Stadium renovation and fieldhouse construction are attracting serious outside attention.
Southwestern is receiving two awards from two local groups – one an engineering society, the other, a construction management association – in April and May.
Fieldhouse construction—overseen by Balfour Beatty Construction—has been named Construction Management Association of America (CMAA), San Diego Chapter's Project of the Year. The fieldhouse has also been named an Outstanding Project in the Sustainable Engineering Project category by the American Society of Civil Engineers (ASCE), San Diego Section.
Last year CMAA named Southwestern a Distinguished Owner for Proposition R construction management. This year's award ceremony wasThursday, April 16, at the Marriott Marquis San Diego Marina.
The ASCE awards will be held on May 15, 2015, at The Handlery Hotel.
The 58,000-square-feet, four-story fieldhouse contains four classrooms, nine offices and a 150-seat lecture hall.
Terry Davis, dean of health, exercise science, athletics and applied technology, said during a tour before the facility opened in 2014 that other California colleges regretted not including class space in their own athletic facilities. Southwestern did not want to make that mistake.
Environmental sustainability directed construction. During initial renovation, 3 million gallons of hidden ground water was successfully diverted and saved with minimal delay. DeVore Stadium's new artificial turf field continues the eco-friendly trend, saving the college 1 million gallons of water a year. Additionally, 89 percent of construction waste was diverted from landfills.
Upon completion, the U.S. Green Building Council gave the fieldhouse its Leadership in Energy and Environmental Design (LEED) Gold Certification. It was originally built with only Silver Certification in mind.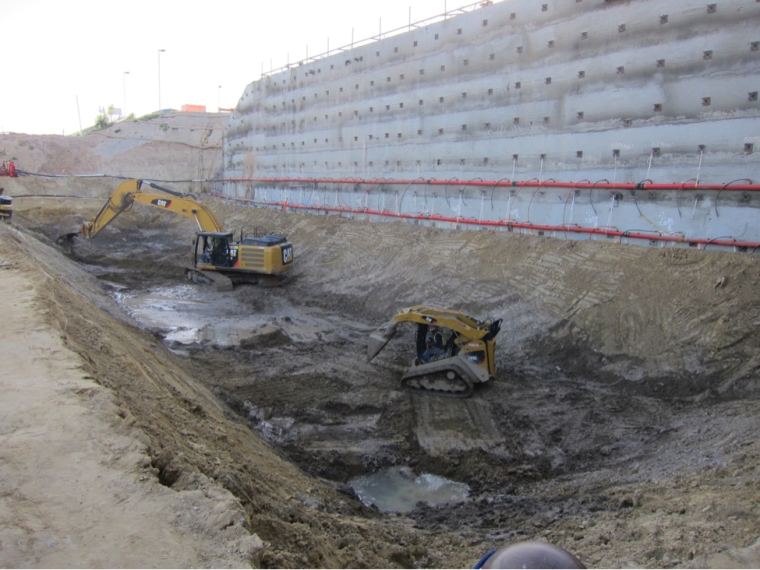 AQUA: Workers dig toward a hidden reservoir of ground water not discovered until stadium renovation.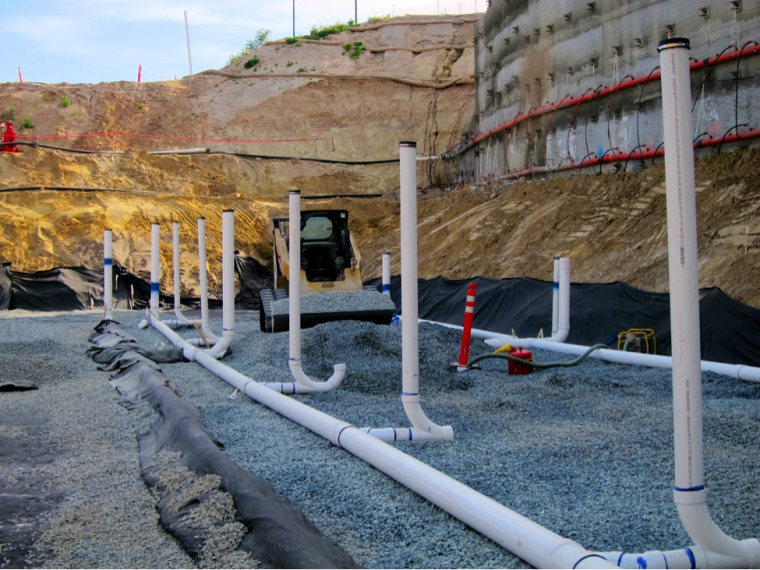 PIPES: Piping is laid to redirect 3 million gallons of groundwater away from the Prop R construction site. If left, the water could have eroded the fieldhouse building's foundation.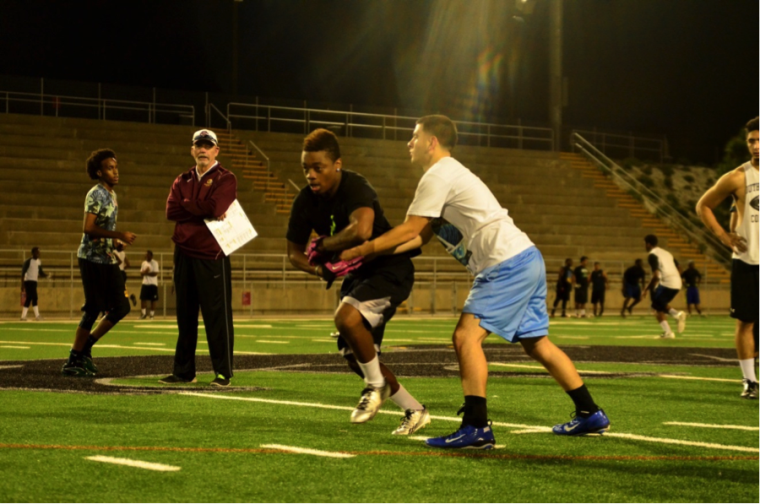 Jaguar football holds an evening tryout in the new DeVore Stadium after the completion of their season.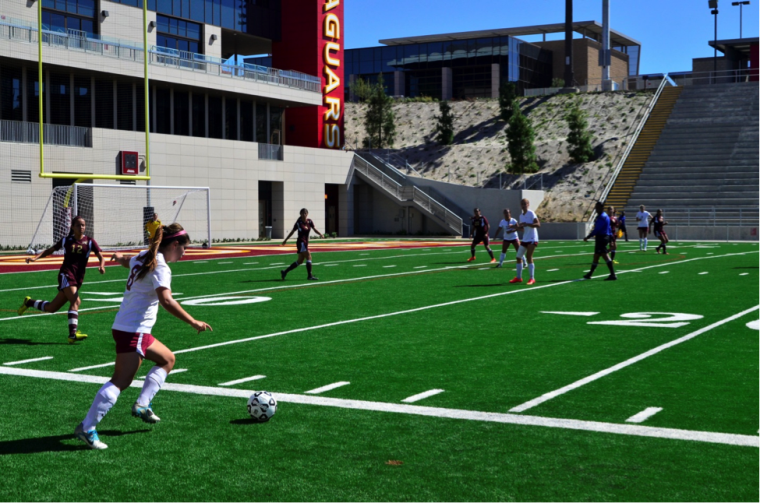 Women's soccer plays for the first time on DeVore stadium. It was also the first game of any type to be played on the new field.