It is a promise that never will be broken.
Seventy years ago on June 22, 1944, our nation made a commitment to the 16 million veterans returning from World War II by enacting the Servicemen's Readjustment Act – more commonly known as the G.I. Bill. Today, community colleges nationwide are steadfast in their commitment to serving the needs of our current and former military families.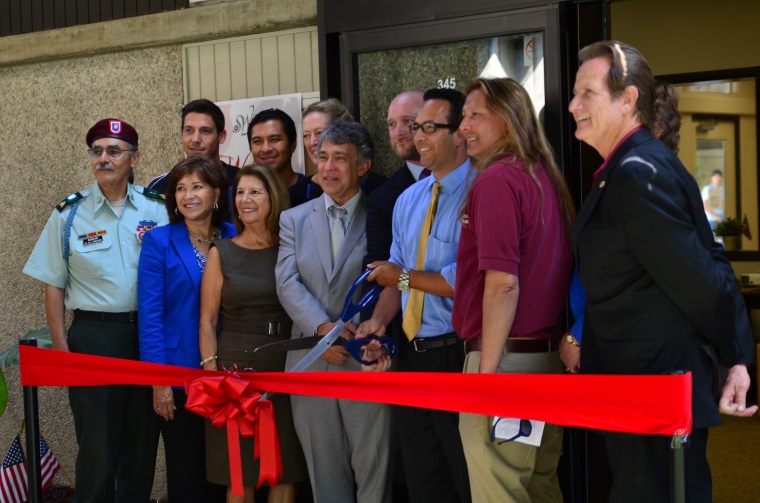 PHOTO: SWC Veterans Resource Center Opening Day Ribbon Cutting Ceremony. The center opened on November 5, 2013 and is the hub for our student veterans on campus.
This is especially true in San Diego and Imperial counties, where more than 20,000 veterans, active military and their family members are attending campuses at six community college districts thanks to the G.I. Bill and an array of veterans' benefits.
The G.I. Bill helped transform the United States by providing job training, housing, loans, educational benefits and more to our veterans. Roughly eight million World War II veterans used their G.I. Bill education benefits, which played a critical role in driving our country's long-term economic growth. Today, benefits include up to 36 months of full, in-state college tuition, monthly housing allowances, and $1,000 per year for books and supplies.
Even though California community colleges are the most affordable in the nation, veterans still need the G.I. Bill to pay for enrollment fees, books and living expenses. These benefits allow students to take advantage of all that our local community colleges have to offer, including workforce training and transfer degree programs.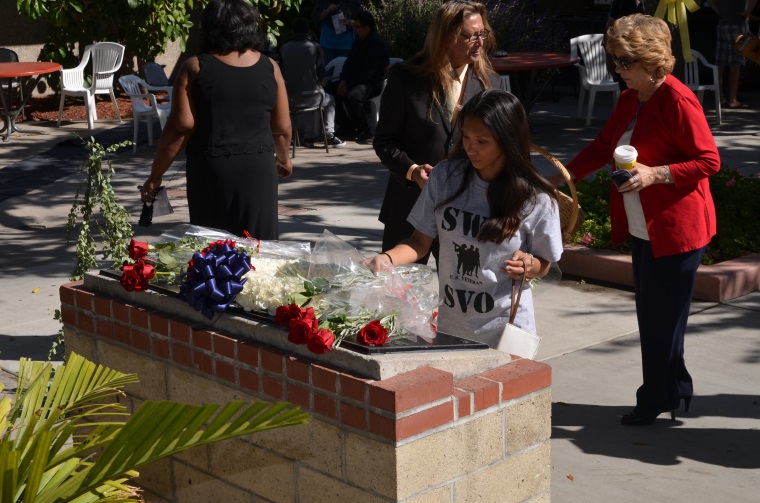 PHOTO: A student places a rose on the Veterans Memorial during the SWC Veterans Day Ceremony
Because veterans have unique needs, our colleges ensure that veterans have the counseling and educational road maps they need to realize academic success. Among the resources we provide are the veterans resource centers at the eight community colleges in San Diego County: MiraCosta, Palomar, San Diego City College, San Diego Mesa, San Diego Miramar, Southwestern and Grossmont, Cuyamaca. All San Diego County community colleges and Imperial Valley provide current and former military with veteran-to-veteran tutoring, benefits counseling, enrollment assistance and academic advising.
Other offerings come through Disability Support Programs and Services, which connects veterans to community-based resources for assistance with post-traumatic stress disorder counseling and learning disability assessment. Student veteran organizations foster camaraderie between members and provide outreach to fellow veterans. And veterans at all of the schools receive priority registration, ensuring they get the classes they need when they need them.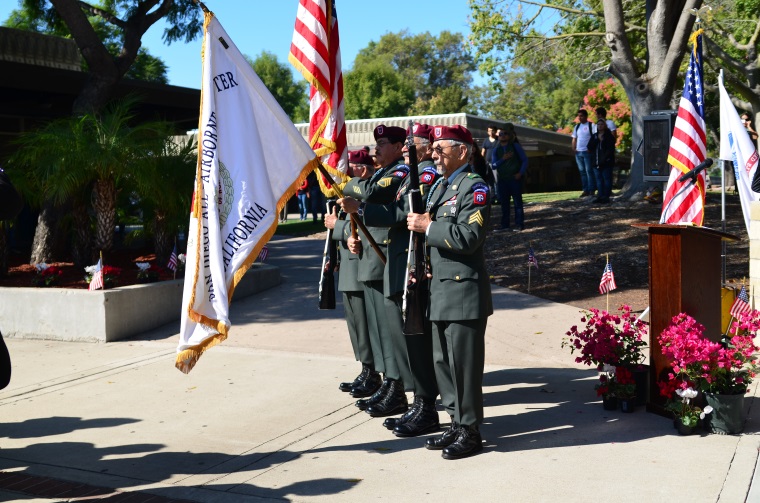 PHOTO: Honor Guard presenting the flag during the SWC Veterans Day Ceremony.
Our commitment to veterans expands beyond the doors of our campuses. San Diego Miramar College offers on-base classes at MCAS Miramar, San Diego City College offers on-base classes at the Marine Corps Recruit Depot and Naval Base San Diego, and Palomar and MiraCosta colleges offer classes at Camp Pendleton. Meanwhile, the San Diego Community College District's renowned Military Education Program serves officer and enlisted personnel at bases across the United States with courses ranging from sophisticated communications and radar-systems training to personal financial management and culinary arts.
The bottom line: Current and former service members say that local community colleges have a firm grasp on what veterans need.
Seventy years ago today, America made a promise to its veterans. And our local community colleges are doing everything to ensure that promise is kept.
-Dr. Melinda Nish, President San Diego and Imperial Counties Community Colleges Association and Superintendent/President of Southwestern Community College District