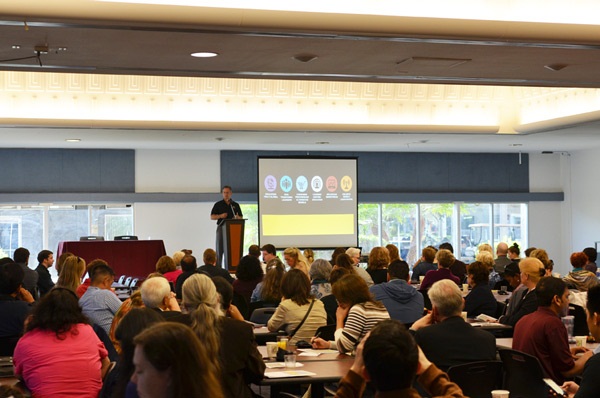 Southwestern College played host today to the "Never Stop Learning" tour stop presented by Blackboard Learning and CaliBUG.
Blackboard Learning is an educational technology provider to SWC and is in the middle of a country-wide tour that offers insight on their learning tools to educational faculty and staff.
More than 30 sessions were presented by Blackboard Learning staff and educators from all over the southwestern United States. Attendees took in information on how to improve their online classrooms and be more efficient with their teachings.
The conference at SWC is the largest tour stop in the country with nearly 300 registered attendees. This includes tour stops Blackboard Learning has done in New York, Los Angeles and Chicago.
SWC President/Superintendent Dr. Melinda Nish kicked off the conference this morning with an opening speech to welcome all the presenters and attendees. She was followed by a keynote presentation given by Mark Strassman, SVP or Product Management at Blackboard Learning.
After the keynote, attendees broke off in to sessions that covered a wide array of topics on Blackboard Learning and education technology.
The day was capped off with a prize drawing for registered attendants.