Southwestern College Hosts College for Kids

Southwestern College is proud to host, for the 39th year, their College for Kids program. In association with the six South Bay School Districts (Chula Vista Elementary School District, Coronado Unified School District, National School District, San Ysidro School District, South Bay Union High School District, and Sweetwater Union High School District), College for Kids presents a unique introduction to the college experience for students entering grades 5 through 9.
This year, College for Kids has a record breaking enrollment of more than 500 students and more than 10 collegiate workshops in arts, technology, science, and math.
Coordinator Darnell Cherry said that the College for Kids the program is intended to expose students to the college experience and plant a seed in them for later in life.
"It's an enrichment program for students and gets them interested in college so four, five, six years from now these kids will be interested in going to college," said Cherry.
College for Kids includes two 2-week sessions with enrollment still available for the second session beginning on July 8. Interested parents should contact the College for Kids office at (619) 421-6700 ext. 5953. For a listing of classes, go to the College for Kids website: http://www2.swccd.edu/~cfk/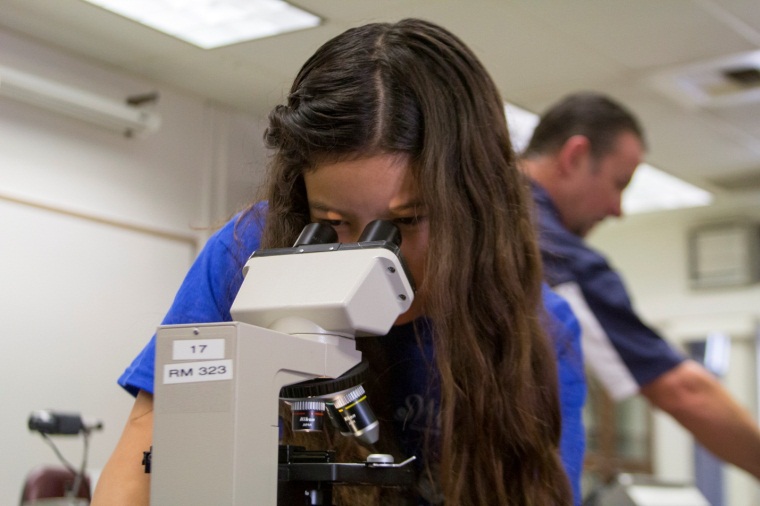 Bibi Jimenez, 6th grader at Hedenkamp Elementary School, looks at through a microscope at the cells of a cactus during her World of Biology course as part of the College For Kids program.